A West Clare environmental group is working with local communities and landowners to encourage the reintroduction of native woodland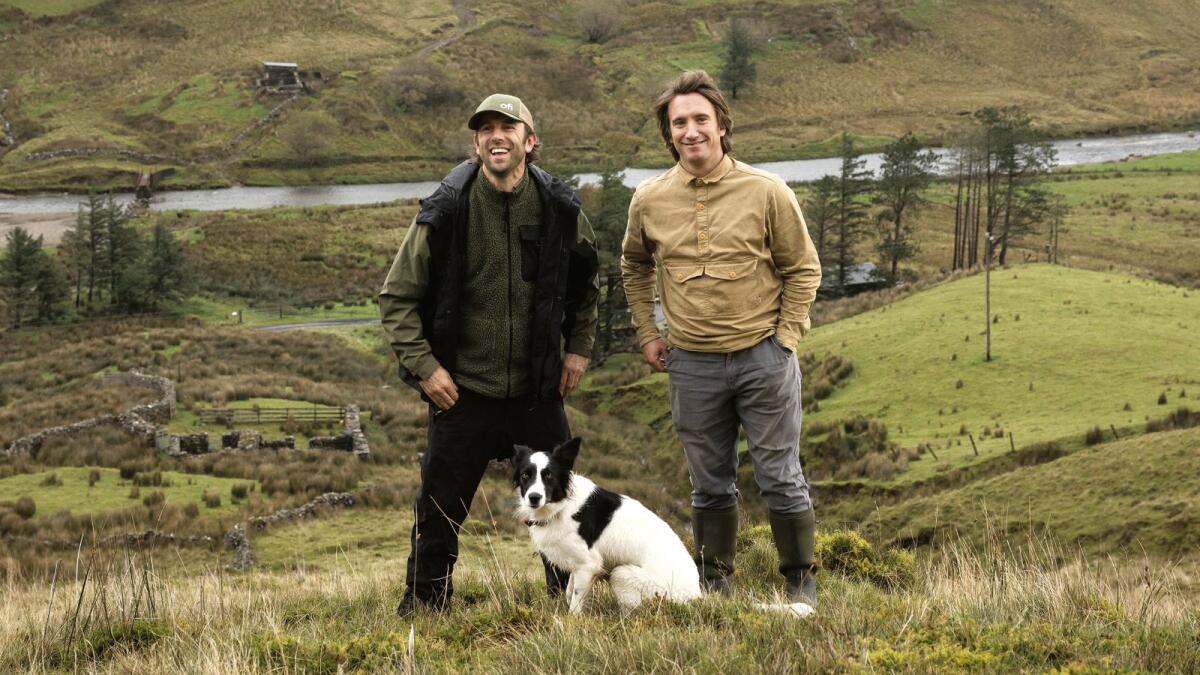 An environmental charity has launched a €12 million project to restore more than 4,000 acres of land across eight sites in the west of Ireland in order to create a temperate rainforest.
Hometree, a not-for-profit environmental organisation based in west Clare, said its Wild Atlantic Rainforest Project aims to establish and conserve permanent temperate rainforests by facilitating the natural regeneration of woodlands.
It will do this by removing grazing pressure, fencing off remnant pockets of forest to allow them to expand, and planting trees where it makes ecological sense to do so.
The group said the ambitious forest restoration project will be implemented on 2,000 acres of land owned directly by Hometree, along with a further 2,000 acres owned by adjoining landowners that it wishes to collaborate with.
The group has allocated a budget of €2.4 million for working with local communities and landowners to encourage them to introduce native woodland features on their farms or amenity areas.
The organisation recently launched the first phase of the Wild Atlantic Rainforest Project, after it purchased a 280-acre site in Knockaunbaun in Connemara's Gaeltacht region. It said the area has been overgrazed to the point where as few as ten native trees remain on the entire land bank, and that it now plans to reforest the area with native woodland trees over the next four years.
Although most of its support has come from public donations, Hometree has recently collaborated on woodland creation projects with Medtronic, the medical device manufacturer, Deloitte, the professional services firm, and Meta, the social media giant.
The group has issued a call to raise additional capital to fund the continued roll-out of the project, and is inviting public, private and corporate partners to join the initiative.
Ray Ó Foghlú, project lead with Hometree, said the organisation was founded four years ago and started as a grassroots movement.
"We've really evolved the organisation in the last year and grown our income streams from private backers, as well as securing €231,000 from the Department of Agriculture as part of a European Innovation Partnership to work with local farmers and plant 30,000 native trees," Ó Foghlú told the Business Post.
"The organisation generated revenues of about €420,000 last year, and that allowed us to raise enough capital from the bank to commence phase one of the Wild Atlantic Rainforest Project. To complete the project, we're looking to raise the rest of the €12 million funding target from philanthropic, corporate and private backers.
"Our goal ultimately is ecosystem restoration, carbon sequestration in the forests and building natural capital. This isn't a project where we're going to sell the carbon credits to large corporates," Ó Foghlú said.
Historically, up to 80 per cent of the land area in Ireland was covered in wild forests of birch, pine and oak. Today, only 1 per cent of the land area remains in rainforests, which cling on in gullies, cliff faces and secluded islands, according to Hometree.
"The Wild Atlantic Rainforest Project is all about creating woodlands where they once existed. Our vision for the spaces is not limited to woodland creation – we'll also restore blanket bogs, species-rich grasslands, and hopefully support vibrant human communities," Matt Smith, chief executive of Hometree, said.
"This is a unique opportunity to build climate resilience and repair our connection with nature. The natural habitat of our western uplands is temperate rainforests, a unique and complex ecosystem with flora and fauna that only exists in five or six parts of the world. It would be fantastic to see some of it restored,"